Product design work for
Real Dog
includes, print materials, merchandise, promotional materials, and apparel. I work alongside Business Process Engineer Turk Boortechin and COO Boss Ruby Balaram.
Real Dog
is a start-up pioneering the natural, wholistic benefits of pure, raw food for dogs, healthy lifestyles alongside your animal companion, and always  "Keepin' It Real".
"Feed Real" By Real Dog custom side banners, back wall, and canopy tent design and illustration
Real Dog
custom back wall and canopy tent design and illustration. For promotional events, farmers markets, shows, and conferences.
Real Dog Box 
custom event poster and postcard: design, illustration, and typography. For 
Real Dog's "Sip & Paw – 1st annual Wine Event".
Real Dog
promotional print items: Postcard, gift-card, and business card design and illustration
Real Dog Box
 gummed paper tape design for product packaging
Custom graphic icons developed for print design and web display
Apparel and merchandise sold on my Etsy "MaggiesAnimalArt" 
All my products are illustrated and designed by hand and feature a wide variety of researched animal species as design elements.
Select products with watercolor style illustrations: Dandelion, Hepatica Wild Flower, and Jindo Puppy
Leopard Pattern: Animal design for products and apparel
"Lions and Tigers and Bears!": Animal pattern design with a summer color-pallet for products and apparel 
"Sally Socks": Salamander pattern design for socks. Each design has real salamander species and foliage coinciding to their seasons: spring, summer, and fall.
Frog Illustration and graphic design for products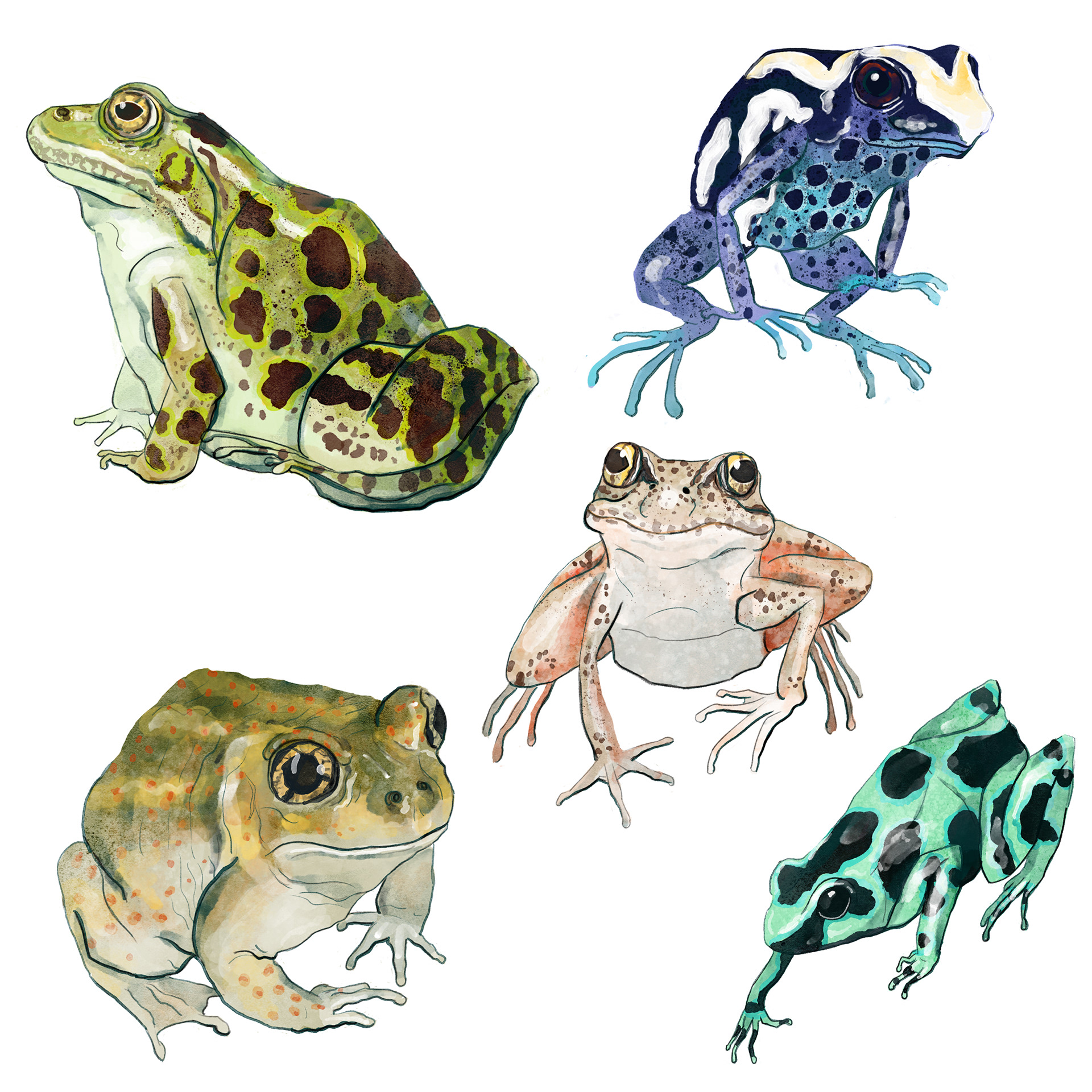 Salamander illustration and graphic design for merchandise
"Dragomander" illustration and graphic design for products. Inspired by combining real salamander species with dragon features. The result is a cute yet dangerous creature that breaths water and fire!
Otter and koala graphic design and illustration for sticker product
Cats and duck illustration and graphic design for apparel 
Risograph printing project: Farmers market 
loteria
card set graphic design and illustration
Pin-up girl card deck and Calendar. A project in collaboration with Aanya Singh (photo shoots, layout, design, and photo-editing), Dasha Bychkova (text, logos, and photo editing) and Emily Sullivan (illustrations and card). The project aimed to make young women feel beautiful and confident. 
My work for
Chipurnoi Confectionery
includes branding work, print materials, package, label and wrapper design, type setting, web and social media asset & design. I work for CEO Laurence Chipurnoi.
Chipurnoi Confectionery
has been in the hospitality business for over a decade and in the midst of moving from foodservice to retail business. Their well known Italian candy includes the brands:
Glitterati, Puntini,
and
CHIPS
. 
Chipurnoi Confectionery
Product and package design:
Puntini 
Peach and
Chips
 Black Currant
Chipurnoi Confectionery
brand logo treatments for print and web
Chipurnoi Confectionery
tissue paper pattern and design
Brand logo treatments for print and web